Condominium (Item ID: 18373)
High Park Residences is the latest new condo launch in the North-Eastern region of Singapore. This new property is developed by Chip Eng Seng, Heeton and Kim SengHeng. There are 1390 residential units and 9 F&B units. A total of 118 themed facilities will be provided at the High Park Residences. The developer has planned many interesting freebie classes that you will never experience boredom living in this new condo Singapore launch! You may click on High Park Residencesto get more information or simply dial 6100-2500 to find out more.
Thank you,
New Condo Launch, Singapore
http://www.newcondolaunchonline.com/leasehold/high-park-residences/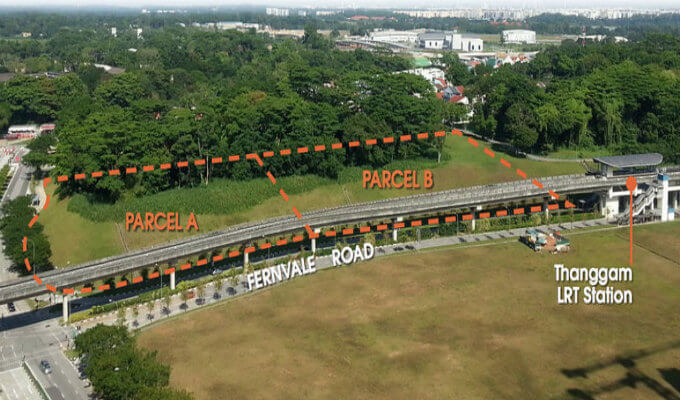 Details
| | |
| --- | --- |
| Type | For sale |
| Status | New construction |
| No. of bedrooms | 5 |
| No. of bathrooms | 2 |
Other characteristics
Heating
Air Condition
Elevator
Terrace
Parking
Furnished
Pool
Others
---
Published date:
06/06/2015 5:22 pm
Expiration date:
31/12/9999
Modified date:
06/06/2015
Show on map
Avoid scams by asking for more details from the advertiser if needed, then verifying them afterwards (using Google, etc)
Transact face-to-face (cash on delivery) whenever possible to see the actual product before paying
Never pay via Western Union, Moneygram or other anonymous (no recipient account) payment services
Don't buy or sell outside of your country. Don't accept cashier cheques from outside your country
Avoid doing financial transactions online (online banking, PayPal/credit card payments, etc) while using public computers or networks (internet shops, airport, etc)
This site is never involved in any transaction, and does not handle payments, shipping, guarantee transactions, provide escrow services, or offer "buyer protection" or "seller certification"
Do you think this ad is a fraud, spam or violates Claseek terms and conditions? Please
report it to us
, we would appreciate your feedback.
Note: Claseek.com is NOT associated in any way with the advertiser and the ad advertised here. All items are posted entirely independent from this site, therefore your vigilance is absolutely necessary.